The Work Café provides a good setting for a meeting. Those who want to work in peace take their seats at one of the screened-off tables, while small and larger rooms are available for confidential discussions. This varied and flexible new way of working is now being rolled out globally at Covestro, but it has been practised on the 43rd floor of One Island East Tower in Hong Kong since 2018 and offers just the right surroundings for nearly every task.
Modern, open and communicative – the new working environments at Covestro
Individual desks and conventional outer offices are passé – activity-based work in flexible environments is the new plan. The aim is to improve employee communication and collaboration across departments in order to achieve better results. The concept has already been implemented in Thailand, Taiwan, Switzerland, Italy, Mexico and Brazil as well as in Hong Kong. Two sites in China are next in line. And a new administrative building featuring modern architecture and an inspirational interior is being constructed for 700 employees at the company's head office in Leverkusen.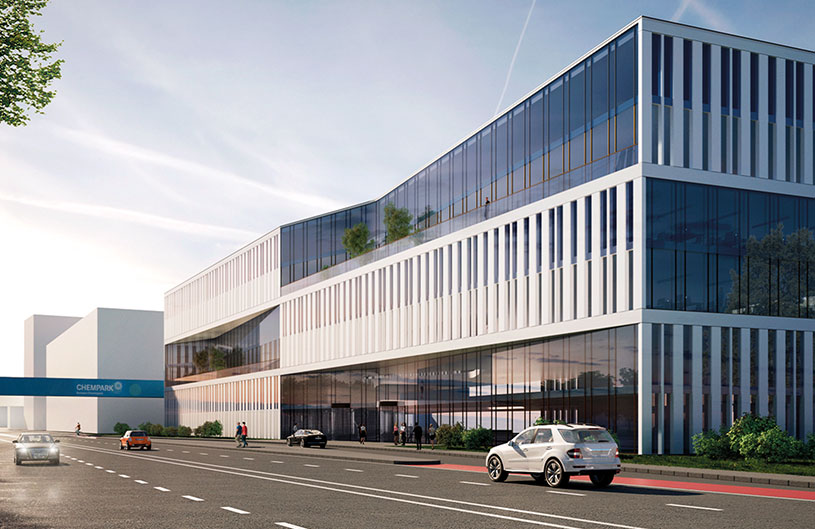 Innovation and collaboration are becoming more and more important in our work lives.

Stephan Rosenthal, Head of Country Platform Management, Covestro
New employee campaign encourages a sense of togetherness
"Employees increasingly want flexibility and a casual atmosphere. At the same time, innovation and collaboration are key to the C3 working environment," says Stephan Rosenthal, Head of Country Platform Management at Covestro. "The C3 working method supports our employees in doing this." The name C3 is a reference to the company's three key values: curious, courageous, colorful. The focus is on togetherness, as expressed in the new employee campaign "We are 1". As Rosenthal puts it: "'I' is becoming 'We'".