Preface
At Covestro, 2018 was a year of product launches, research breakthroughs and economic successes; of numerous challenges, special highlights and routine tasks; of individual commitment and collective effort. Below, the Board of Management discusses the last year, its expectations for 2019 and what makes the company so special.
Markus Steilemann: Dear Readers, Covestro can look back on another successful year – not least because we're on hand to help with our products and solutions wherever there are urgent challenges to be faced in the world. Nowhere is this more evident than in the case of climate change: Record CO2 emissions in 2018 once again emphatically underscored the urgent need for action. But there are many other areas in which action is also required. Future- oriented approaches such as electric drives and autonomous systems are needed to cope with increasing traffic flows. And, in another significant development, more and more people are living longer and require adequate medical care.
All these topics have to be tackled with the use of innovative, sustainable materials. We see abundant scope for action here in the long term, and will make every effort to exploit the associated business opportunities.
»We offer solutions for major challenges.«

Dr. Markus Steilemann, Chief Executive Officer (CEO)
Klaus Schäfer: And we'll do that in collaboration with partners, wherever possible. Together we have the best chance of achieving our vision of making the world a brighter place. That's why we're involved in numerous projects around the globe with companies from other branches of industry as well as our own – in the field of science, in the context of social ventures and within our own Company. Covestro's efforts range from involvement in global projects such as the United Nations Environment Program to small-scale interventions. In 2018, for instance, we supported teams of students from India and China in a sustainable building and living competition. Only if we all pull together can we bring about global change in the long term.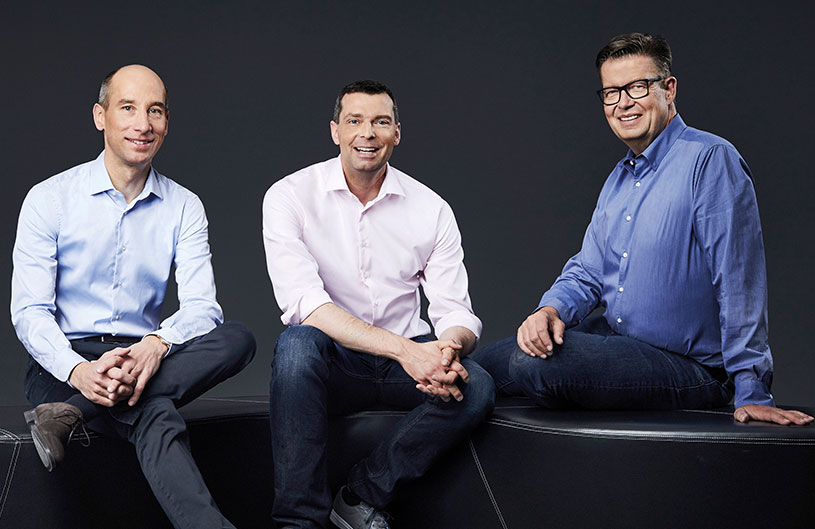 Thomas Toepfer: I'm delighted to be able to play my part as a new member of the Board of Management. And naturally I'm very pleased about the economic success we had last year, even if we had to adjust our guidance toward the end owing to fiercer competition and special items. All in all, we were able to increase our core volumes by 1.6 percent compared with 2017. As a result of the factors mentioned above, however, EBITDA remained slightly below last year's record levels, as did our return on capital employed (ROCE) and free operating cash flow (FOCF).
On the whole, 2018 came to a financially successful conclusion, which is also beneficial to our shareholders: Although none of us was satisfied with the performance of the share price, shareholders can expect a dividend of 2.40 euro per share for 2018 – 20 cents more than last year.
»We're ready for the digital age.«

Dr. Klaus Schäfer, Chief Technology Officer (CTO)
Klaus Schäfer: But we don't just pay out money – we invest it, too. Above all, Covestro is expanding its production base considerably. We want to be optimally positioned in order to support the significant growth we expect in our markets. This is where global trends come into play, not least the issue of feeding the expanding global population. One major problem is that many foodstuffs spoil before they reach consumers. Functioning refrigeration chains with outstanding insulation are crucial, and rigid polyurethane foam is making this possible: Forecasts suggest market growth much faster than the global economy at about five percent per annum. That's why we're investing in the expansion of our production plants for the rigid foam precursor MDI, including pumping 1.5 billion euro into our plant in Baytown, Texas alone. It's the biggest individual investment in Covestro's history.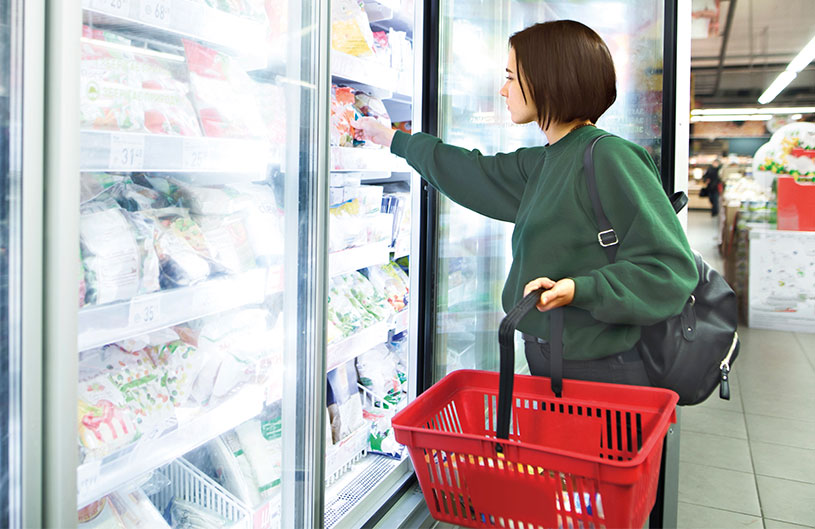 Markus Steilemann: Increasing our level of investment is a cornerstone of our new strategy to create more growth, which we are implementing systematically. Another objective in this context is to gear Covestro's innovative capability even more toward sustainability. We plan to reduce our dependency on crude oil, for instance, using plants or even carbon dioxide in their place. And materials manufactured according to these principles helped us tap into another application area – the sports sector – in 2018: "Fit with CO2!" is our new motto.
Klaus Schäfer: Another vital element of our strategy is the systematic digitalization of our company in the fields of research, customer relationships and – in particular – production. Last year we launched a comprehensive program aimed at taking our global business operations into the digital age. We want to set new standards with a view to making facilities planning, operations and maintenance even safer and more efficient.
»We're making Covestro even more efficient.«

Dr. Thomas Toepfer, Chief Financial Officer (CFO)
Thomas Toepfer: On the subject of efficiency, we aim to tailor all of Covestro's structures precisely to our requirements. Not just through the increasing use of digital solutions, but by stepping up cross-division partnerships, too. We expect this to result in annual cost savings of around 350 million euro by 2021 at the latest.
Markus Steilemann: But we're not just pursuing our own priorities, we're also addressing important social challenges. The problem of plastic waste in the environment is increasingly becoming the focus of attention, and rightly so, because it needs to be tackled swiftly and rigorously, both globally and at every level. Our industry has a crucial contribution to make in this respect, not least via a new global alliance of companies of which Covestro is a founding member. Plastics such as polycarbonates and polyurethanes are simply too valuable to throw away. What's more, the issue of waste must be incorporated into a comprehensive approach to circular economic activity. We will undoubtedly continue to face these major challenges for some time to come.
2019, which will be marked by heightened competition and global uncertainty in some areas, will be economically challenging as well. For the 2019 fiscal year we expect core volume growth in the low-to-mid-single-digit-percentage range. We anticipate the free operating cash flow between 300 million euro and 700 million euro. We expect ROCE between eight and 13 percent.
On the whole, however, we expect that our good growth prospects will continue. Covestro is fundamentally in a strong position. One of our really big pluses is our workforce of around 17,000 highly competent and committed employees, to whom we would like to extend our particular thanks for their great efforts last year. You're a strong team. And together with our many partners, we'll continue to push boundaries to make the world a brighter place.
Sincerely,
EBITDA/earnings before interest, taxes, depreciation and amortization
EBIT plus depreciation and amortization of property, plant, equipment, and intangible assets
ROCE/return on capital employed
Ratio of operating result after taxes to the capital employed
FOCF/free operating cash flow
Operating cash flows (pursuant to IAS 7) less cash outflows for additions to property, plant, equipment and intangible assets
MDI/diphenylmethane diisocyanate
A chemical compound from the class of aromatic isocyanates, primarily used in polyurethane foams