Foreword
3 Questions for ...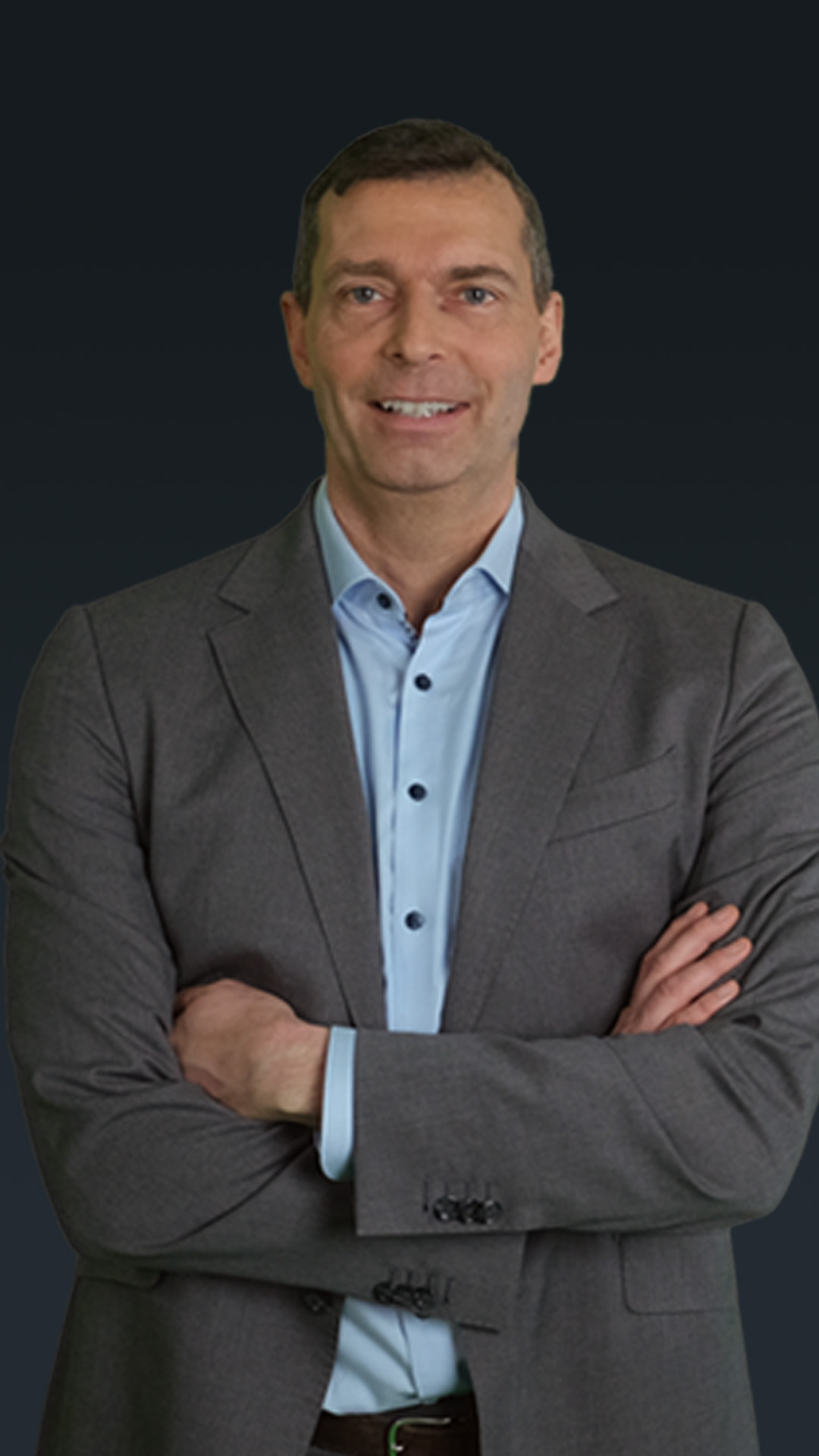 Dr. Markus Steilemann
Chief Executive Officer
Message from Markus Steilemann
A challenging year lies behind us. In my video statement, I explain how I assess the last twelve months of 2022, what the highlights were for me despite all the challenges, and what my expectations are for 2023.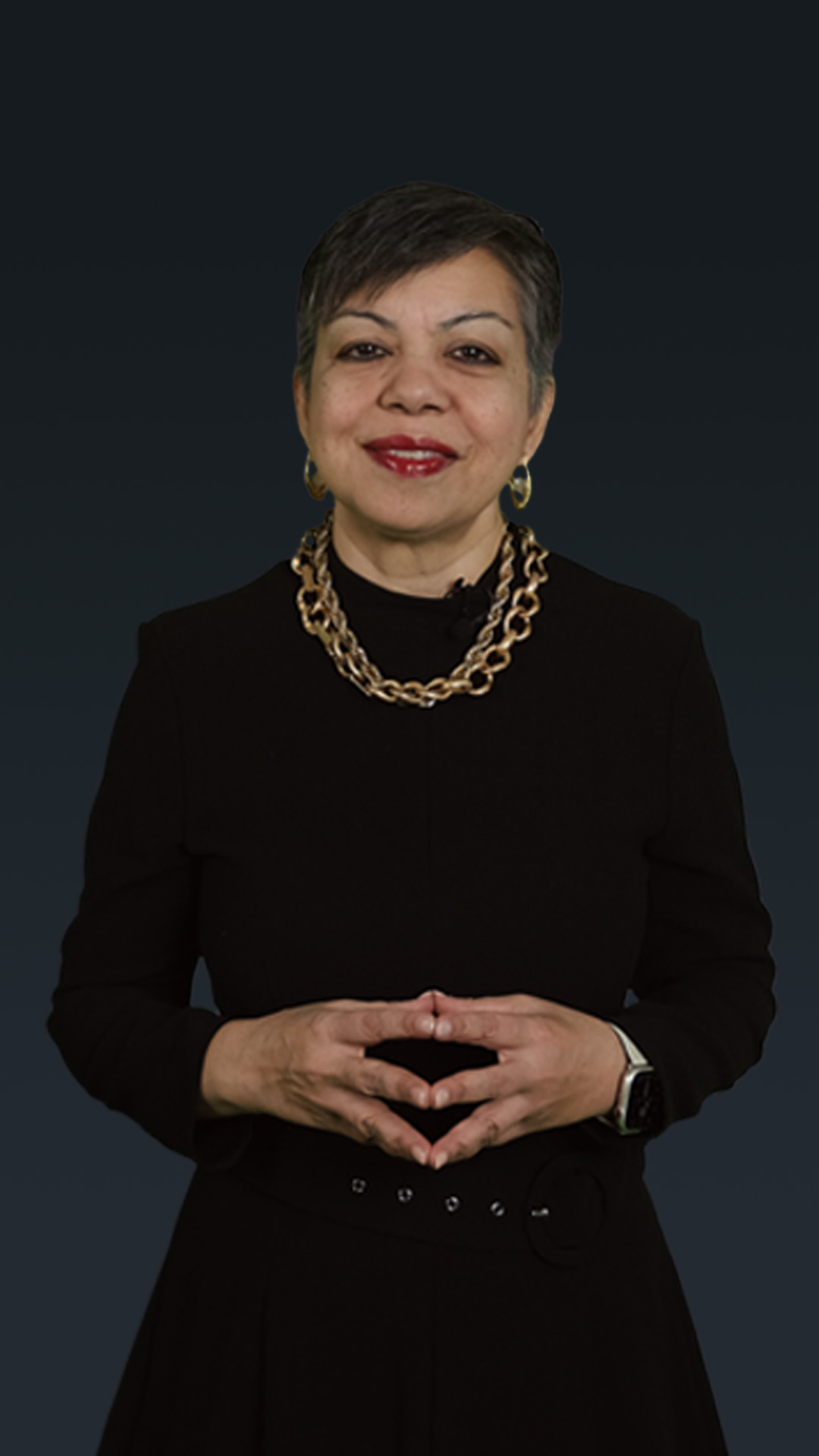 Sucheta Govil
Chief Commercial Officer
Message from Sucheta Govil
Global and regional challenges shaped the year 2022. In my video statement, I explain what impact this had on Covestro, which partnerships of the past year I am particularly proud of, and why our climate targets are also crucial for our customers.
Dr. Klaus Schäfer
Chief Technology Officer
Message from Klaus Schäfer
Last year, we had to cope with sharp increases for raw materials and energy prices. At the same time, we continued to work on making our production processes more energy-efficient and climate-friendly and on expanding our sustainable product portfolio. To find out exactly how we did this, have a look at my video statement.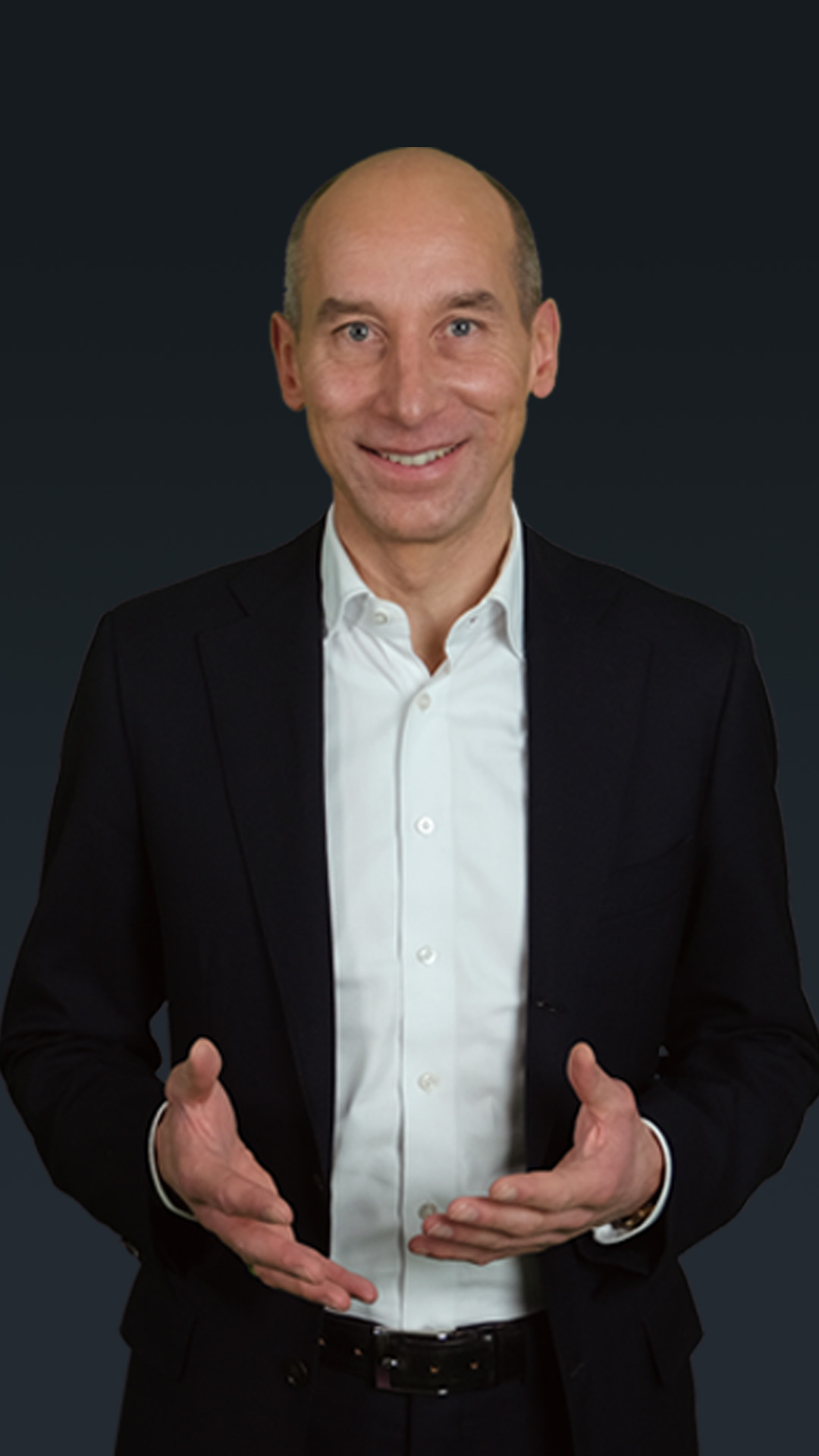 Dr. Thomas Toepfer
Chief Financial Officer
Message from Thomas Toepfer
Our business performance in 2022 was clearly impacted by the ongoing challenges. In my video statement, you can find out how I assess the past fiscal year as a whole, what developments I see for 2023, and which projects I feel particularly excited about this year.
Dr. Markus Steilemann, Chief Executive Officer
3 Questions for
Markus Steilemann
How do you look back on the year 2022?
The year 2022 was one of extremes: war in Europe, sharp increases in raw material and energy costs, rising inflation and ongoing restrictions due to the coronavirus pandemic in China. All these crises also had a major impact on Covestro, and yet we mastered the past year and, at the same time, achieved strategically important successes. For example, we proved how well our new organizational structure, introduced in 2021, with its even stronger customer focus, is taking hold. What has also become apparent is that our focus on the circular economy is more than ever exactly the right way to go. And, as a great and united team, my colleagues around the world once again demonstrated adaptability and flexibility in 2022 – in keeping with our "We are 1" culture. I am very proud of this.
Apart from all the challenges in the past year, what were your highlights?
There are a number of highlights from the past year for me. Our dedication to sustainability showed once again in 2022 that we kept our finger on the pulse. For example, with the announcement of our climate neutrality target: net-zero emissions in our own production processes and purchased energy by 2035. We have anchored sustainability even more firmly in our processes and, last year, also integrated it into our management system. We also have our sights firmly set on the second chapter of our strategy: sustainable growth. The integration of the RFM business, which is running better and faster than planned, is a good example of this. Overall, we have moved even closer to our vision of a circular economy and have launched several climate-neutral and recyclable products on the market. It was also a great highlight for me that we were once again able to inspire thousands of visitors with our innovative solutions at K 2022, the world's largest plastics trade show, last year. Guests from all over the world experienced and tested our innovative solutions. This close interaction and collaboration with partners and customers is critically important, and we will continue to build upon it.
What are your expectations for 2023?
I expect the new year to go on as 2022 ended for the time being. The acute crises and long-term challenges will continue to require our full attention. It is particularly important to press ahead with the green transformation of the economy and society with full force. The highest priority is the rapid transition to renewable energy sources. This is a feat that can only succeed if business, society and politics join forces. The list of challenges is long – but so is our list of solutions. I am convinced that we have the flexibility and creativity to deal with and adapt to almost any situation. That's why I look forward to 2023 with optimism and anticipation, because Covestro is on the right track.
»I am convinced that we have the flexibility and creativity to deal with and adapt to almost any situation.«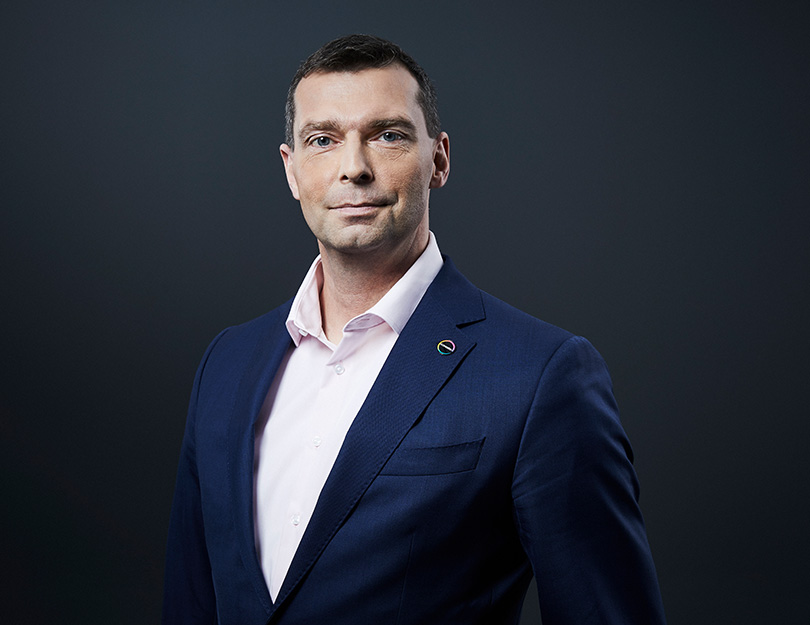 Sucheta Govil, Chief Commercial Officer
3 Questions for
Sucheta Govil
2022 was marked by a war in Europe, global energy and gas shortages and pandemic challenges that caused a number of disruptions in global supply chains. What impact did this have on Covestro?
We witnessed tremendous global and regional challenges last year: a deeply moving humanitarian crisis due to the ongoing war in Europe and the still prevailing pandemic, especially in Asia. As a result, many countries are experiencing ongoing energy and gas shortages. Also, vitally important product supply chains around the globe have been disrupted, which has impacted many industries and societies. Also in recent years, we have clearly felt how sensitive global supply chains are. At Covestro, we therefore pursue a clear strategy: we produce in the regions, for the regions, and in the markets, for the markets. This makes us less dependent on fluctuations and enabled us to continue supplying our customers reliably last year. We also try new ways and collaborate with food retailer Lidl for sea transport, for example. We will remain the best possible partner for our customers.
Despite a challenging year, Covestro is speeding up toward circularity. Were there any accelerating partnerships last year that you are particularly proud of?
I personally feel that any challenge makes us more resilient and creative, also in our collaborations. On our journey to full circularity, there are many companions making the joint vision come true. Cross-industry collaboration and partnerships are fundamental to embedding the circular economy in all parts of the value chain. Last year, for example, we achieved a major breakthrough with biotechnology pioneer Genometica. For the first time, we were able to produce significant quantities of a plant-based variant of the chemical raw material HDMA. Our collaboration with Sinomax for more climate-friendly foams and with CGN to produce particularly powerful wind turbines for more green electricity should also be mentioned here. I am convinced that we can only meet the big challenges of our time in close cooperation with partners from the industrial and science sectors, as well as our customer base.
Last year, the launch of the ambitious climate targets represented a major goal, especially for the customers of Covestro. Could you explain how?
We want to help our customers to reduce their own carbon footprint and become circular. That's why we want to become operationally climate-neutral by 2035. This can only be achieved by adapting our product portfolio accordingly: in the long term, we want to offer every product in a climate-neutral version. We already achieved a number of milestones in this regard last year, including the addition of the first climate-neutral MDI to our product range, an essential raw material for producing effective insulating materials, for example. With our new "CQ" concept launched in 2022, we highlight products that contain at least 25 percent alternative raw materials. This makes it even easier for our customers to recognize sustainable alternatives. Together, we are speeding up toward a circular economy.
»Cross-industry collaboration and partnerships are fundamental to embedding the circular economy in all parts of the value chain.«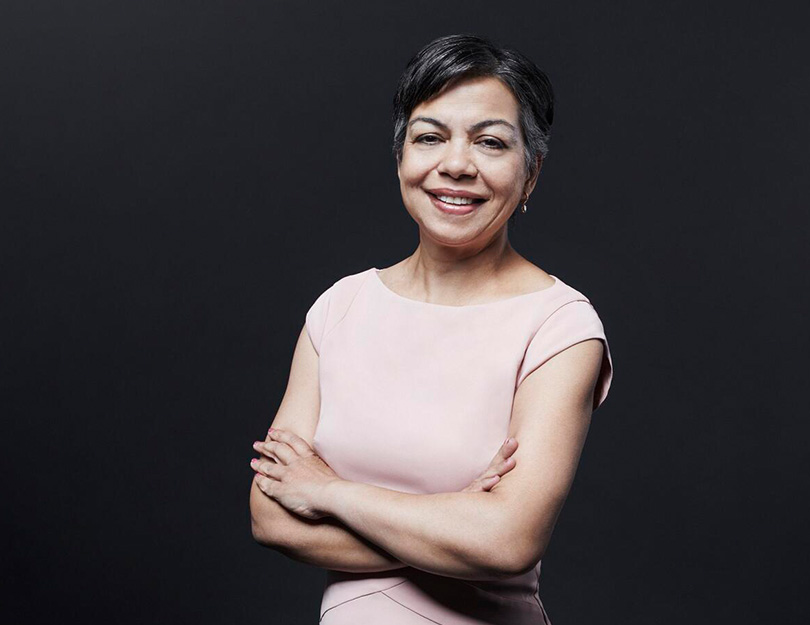 Dr. Klaus Schäfer, Chief Technology Officer
3 Questions for
Dr. Klaus Schäfer
Prices for gas, electricity and raw materials increased sharply in 2022. How did Covestro deal with this?
The Russian war of aggression in Ukraine severely impacted the situation regarding the availability and pricing of energy and raw materials in 2022, particularly here in Europe. To illustrate the scope: our global energy costs more than tripled from 2020 to 2022. Covestro is continuously working to make processes more energy efficient. Against the backdrop of the drastic price increases last year, we also took several short-term measures. For example, we implemented a temporary fuel switch from gas to oil at individual sites, we accelerated investments in energy efficiency projects at our plants and consolidated our office space over the winter. We will continue to consistently exploit all opportunities to reduce our energy consumption. At the same time, we are keeping our sights on our target of achieving operational climate neutrality by 2035.
What is Covestro doing in terms of its production processes to become climate neutral?
Our ambitious target of becoming operationally climate neutral by 2035 is underpinned by a concrete roadmap. To achieve this, we are using three major levers. First, we are making our production processes more energy efficient and climate friendly. This is done, for example, by reducing nitrous oxide emissions and using digital technologies to control plants more efficiently and simulate processes. Second, we are converting our production to 100 percent renewable electricity. For example, since January 2023, we have been covering about 30 percent of our electricity demand in Shanghai with renewable energy. The third lever relates to steam for our production processes. For this, we also want to use renewable energies and are investigating the use of innovative technologies such as high-performance heat pumps, biogas and green hydrogen as an energy source. This transition is not easy, but it is feasible. And with our technologies and a clear plan, we are well on our way.
What is the outlook for investments at Covestro?
On our way to becoming fully circular, investments in innovative technologies and in the expansion of our sustainable product portfolio are fundamental. Due to the economic environment in 2022, we had to adjust our investment planning. These decisions were not easy for us. However, we already invested around 2.5 billion euros in growth from 2015 to 2022 and successfully completed projects such as the construction of the new chlorine plant in Spain and a Vulkollan plant in Thailand. We also invest 400 million euros annually in the maintenance of our plants to ensure safe, reliable and efficient operations. We are also sticking to our planned investments in projects relating to the circular economy. Last year, for example, a new research laboratory focusing on white biotechnology was built in close cooperation with Aachen University. It is clear that Covestro will continue to invest in sustainable growth opportunities, the expansion of our production capacities and our transformation to a circular economy.
»We will continue to invest in sustainable growth opportunities, the expansion of our production capacities and our transformation to a circular economy.«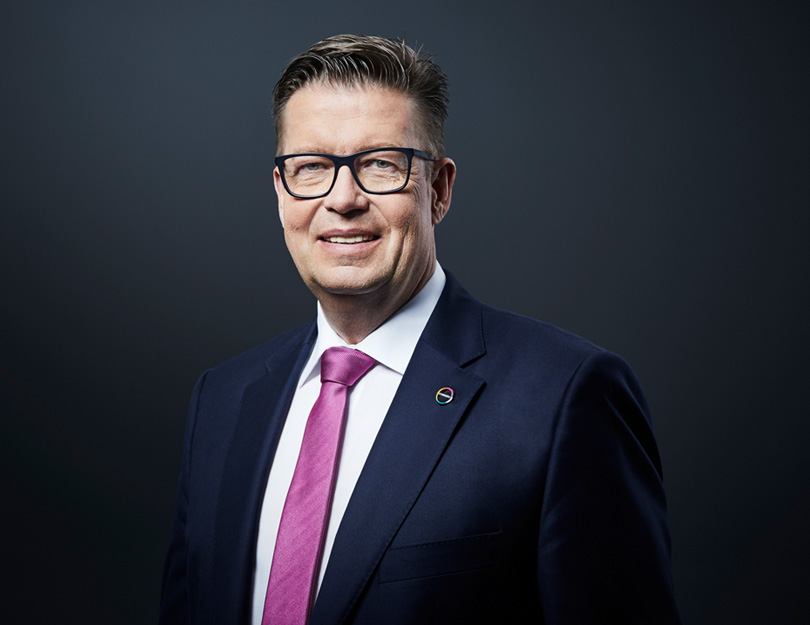 Dr. Thomas Toepfer, Chief Financial Officer
3 Questions for
Thomas Toepfer
How do you assess the past fiscal year 2022?
Overall, 2022 was certainly challenging. After a strong 2021, the past twelve months were severely impacted by the massive increases in energy and raw material prices, especially in Europe. This was accompanied by high inflation and a weakening global economy. All of this had a negative effect on our business performance last year. Our sales were around 18 billion euros and EBITDA came to around 1.6 billion euros. The recessionary environment and extraordinary depreciation additionally impacted our net income, so we have not had an easy year. However, despite all the current challenges, we are generating cash, as evidenced by our positive free operating cash flow for the full year 2022. My thanks for this go to our employees around the world, from production to laboratories, sales and administration, who again showed extraordinary commitment in the past year.
What is your outlook for 2023?
The current year will remain challenging for the time being. The economic environment continues to be volatile and geopolitical risks are also still present. Nevertheless, I am confident: Covestro has already proven many times that it can handle cyclical fluctuations. We have a solid balance sheet that equips us for a potentially prolonged economic downturn, and we are competitive in all our regions. We will continue to act in a cost-sensitive manner and consistently leverage efficiencies. In addition, we are well positioned for the long term with our products, which meet the ever-growing demand for greater sustainability, for example in key areas such as construction, energy and mobility. I therefore look to the year realistically, but also with anticipation, and look forward to the further steps we will take in line with our vision of becoming fully circular.
Are there any projects that will be particularly exciting for you this year?
There are many exciting projects at Covestro that I was already able to accompany last year. Some of them will continue in 2023: these include our focus on sustainable growth and financing with regard to environmental, social and governance criteria. Demand and interest in these areas are growing continuously. We are therefore increasingly aligning our sustainability and financing strategies. For example, colleagues from finance and sustainability jointly published a Green Financing Framework in the first half of 2022. We then successfully issued our first green bond within this framework in November 2022. In addition, nonfinancial key performance indicators will continue to gain in importance in the future, and ongoing digitalization will increasingly automate and simplify internal and external processes. These are all exciting developments that I am very much looking forward to seeing implemented further at Covestro this year.
»Nevertheless, I am confident: Covestro has already proven many times that it can handle cyclical fluctuations.«