Foreword
Dr. Markus Steilemann
Chief Executive Officer

Sucheta Govil
Chief Commercial Officer

Dr. Klaus Schäfer
Chief Technology Officer

Dr. Thomas Toepfer
Chief Financial Officer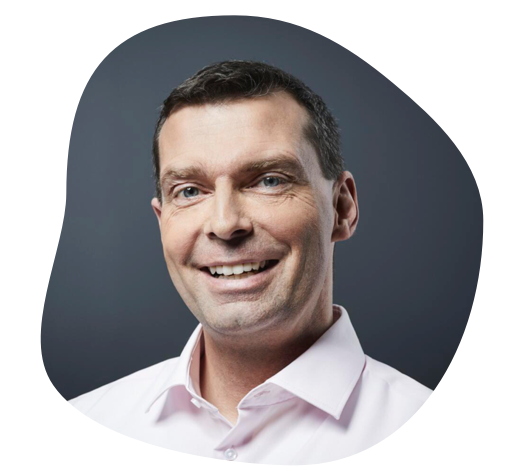 »The transition to a circular economy now also charts the direction of our new Group strategy.«
Dr. Markus Steilemann Chief Executive Officer (CEO)
Markus Steilemann: Dear Readers, the year 2020 has shown us how quickly the world can change. Yet, despite unforeseen challenges, Covestro has set its sights firmly on the future: With our focus on the circular economy, sustainability is now even more strongly rooted in the center of our activities. We are concentrating fully on our customers, we are growing, and we feel the solidarity of our employees more than ever. We have demonstrated that we have what it takes to succeed, even under difficult conditions.
Klaus Schäfer: We reacted quickly to the coronavirus pandemic and took decisive measures. It was particularly important to protect our entire workforce and to maintain production for our customers. Safety has the highest priority for us, and it is precisely this culture that helped us to protect our employees and to get safely through the coronavirus pandemic last year.
Thomas Toepfer: Yes, we took the right measures early on and then, in the second half of the year, benefited from our focus on efficiency and cost savings. When the markets began to recover from mid-year onwards, we were also able to significantly increase the volumes sold in our core business. Due to our very good second half of the year, we were able to partly compensate for the cutbacks in the first half. This development confirms that we are on the right course – we remain cost-conscious and continue to focus on our customers in order to co-create value in the market.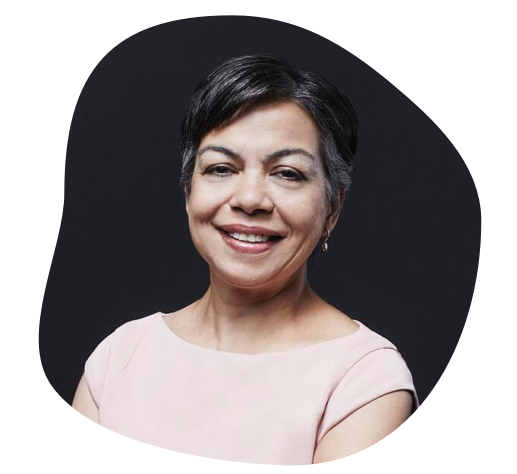 »Customer centricity is essential. I am proud that we have been such a reliable partner for our customers during this eventful year.«
Sucheta Govil Chief Commercial Officer
Sucheta Govil: It is precisely this customer orientation that is so essential, especially in challenging times. I am therefore particularly proud that we have been such a reliable partner for our customers during this eventful year. This was possible thanks to our dedicated employees and our global set-up. We were in contact with our customers via digital channels around the clock. This enabled us to meet their needs in optimal fashion and to deliver quickly and in high quality, as well as to support them with technical expertise in the development of special products.
Klaus Schäfer: And this knowledge about our customers is important for new developments, too. For example, we are consistently pursuing the goal of climate-neutral production: In Spain, we are now constructing the first world-scale facility for chlorine production based on our energy-saving membrane technology. And in Germany, a new pilot plant is demonstrating how we can massively reduce our CO2 emissions in MDI production. At the same time, we are also supporting our customers' growth and have expanded both our global film production and our polycarbonate production in the year 2020.
Sucheta Govil: Indeed, we put the customer at the center of all we do and operate successfully – but we also go beyond that and want to contribute to solving the problems of the world. This is why we are steadily orienting our product portfolio toward sustainable solutions, as demonstrated by the announced acquisition of DSM's Resins & Functional Materials business (RFM): We are combining innovation capabilities and sustainable product portfolios with complementary technologies and customer industries. As a result, we are becoming one of the leading suppliers of sustainable coating resins.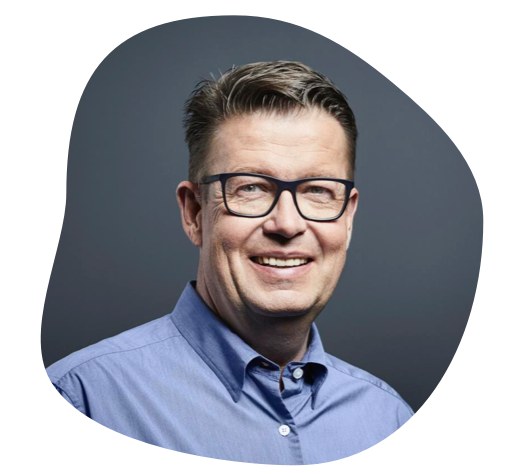 »We are consistently pursuing the goal of climate-neutral production.«
Dr. Klaus Schäfer Chief Technology Officer
Thomas Toepfer: Yes, this announced acquisition is an important step on our path toward a circular economy and enhances the growth trajectory of our business. We are expanding our portfolio by adding sustainable and innovation-driven businesses, and thus creating significant value. Yet the topic of sustainability has also been important for us in other areas in 2020. For the first time, we have linked a credit facility with an environmental, social and governance (ESG) rating. The more sustainable we become, the lower the interest component will be.
Markus Steilemann: Speaking of sustainability: Fortunately, building a climate-neutral future now ranks much higher on the world's agenda. And we at Covestro are forging ahead with this issue: We will be fully circular – as set out in our vision in the year 2020. I am convinced that circularity will and must become the global guiding principle for us all. It is the key to protecting the climate and the environment. And our plastics also have a role to play here, because they are ultimately indispensable to a sustainable future.
Sucheta Govil: By saying that we want to accelerate the change to a circular economy, we are talking about more than just the development of particularly sustainable products. We want to move completely away from fossil raw materials and toward fossil-free production. We want to make increasing use of renewable energy and establish new recycling technologies. Overall, we want to push boundaries – in collaborative partnerships too, because new solutions will not emerge in isolation.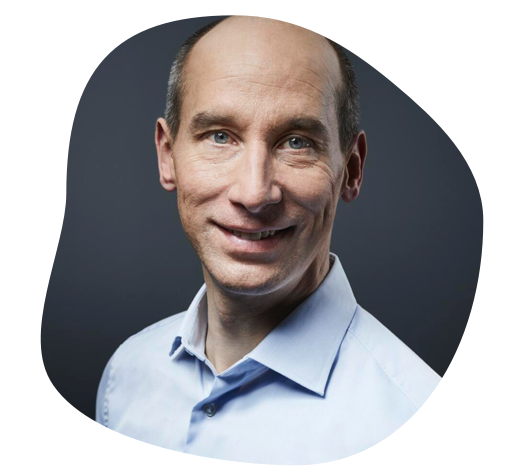 »The announced RFM-acquisition enhances the growth trajectory of our business.«
Dr. Thomas Toepfer Chief Financial Officer
Klaus Schäfer: And we passed a milestone last year in this regard: We received the first delivery of renewable phenol from our partners Borealis and Neste – produced from renewable hydrocarbons. We now use this phenol to manufacture our polycarbonate. In addition, we were able to certify our first sites for the use of biobased raw materials. This is how sustainable value chains work.
Markus Steilemann: The transition to a circular economy now also charts the direction of our new Group strategy. First, we want to ensure that Covestro is in an ideal position to offer our customers what is best for their business. We are consequently aligning our processes and products with customer needs. In addition, we want to address sustainability in a profitable way. To ensure sustainable growth and a future-proof portfolio, we want to invest in market segments that are attractive and sustainable over the long term and expand the share of circular products. The goal is clear: We will be fully circular. Our innovation capabilities and digitalization initiatives, together with our unique "We are 1" corporate culture, provide the strong foundation for future implementation.
Thomas Toepfer: To me it is precisely this team spirit that was key to sustaining us through this exceptional year. Every single employee has made a valuable contribution and supported the company with solidarity measures. Together they have ensured business continuity and customer supply. They have all worked closely together, even without direct personal contact. We have all demonstrated great resolve in driving Covestro forward – and we can be very proud of this team effort.
Markus Steilemann: Yes – and for this we would like to express our thanks! The past months have placed great demands on everyone at Covestro. But the dedication shown daily by all our employees and their commitment to our shared values is what makes us successful. On top of that, we are heading in the right strategic direction. Although the circumstances may remain challenging, our intense focus on sustainability and our orientation toward the circular economy are paving the way toward a bright future for Covestro.
Sincerely
Dr. Markus Steilemann
Sucheta Govil
Dr. Klaus Schäfer
Dr. Thomas Toepfer
Foreword