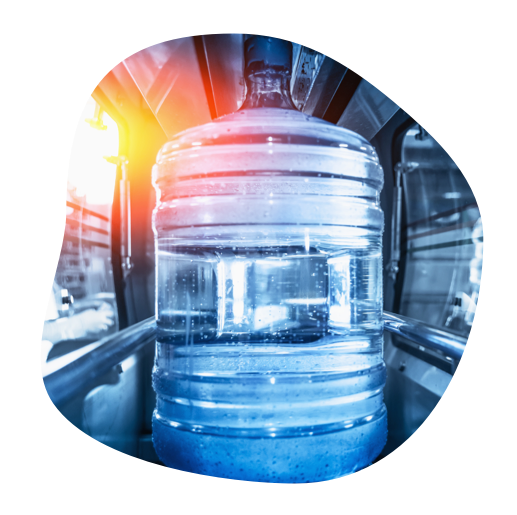 From Spring
to Sound
"Innovative recycling" and "joint solutions" are two of the four pillars of Covestro's circular economy approach. A prime example of what they entail can be found in China, where we integrate recycled 19-liter water barrels, such as those used in water dispensers, into our polycarbonate blends. Our cooperation with Chinese bottled water manufacturer Nongfu Spring and plastics recycling company Ausell marks the first of its kind in the industry.
of certain polycarbonate blends already consist of recycled material.
"As the inventor of polycarbonate, Covestro has been focusing on developing recycling solutions for polycarbonate that has reached the end of its life cycle. This waste material is extremely valuable, so we are committed to working with our partners in the value chain to enable its upcycling and prevent it from going to waste, thereby fostering a circular economy," says Holly Lei, President of Covestro China.
New products from recycled material
Every year, Nongfu collects over one million discarded barrels, weighing around 1,000 metric tons in total. These are made of transparent polycarbonate and, as such, are both a prime source of waste and easy to recycle. The barrels disposed of to date are now sent by Nongfu to Ausell, where they are washed and re-pelletized into granules before being transported to Covestro's site in Shanghai, China.
There they are mixed with virgin polycarbonate to tweak the material's properties to customer requirements. Some blends contain up to 70 percent recycled material. They are used in automotive applications, home appliances and electronic devices, such as smart loudspeakers. Another step towards a circular economy taken. Thousands more to go.
»This collaboration promotes the sustainable use of polycarbonate.«

Zhou Li

Secretary of the Board of Directors, Nongfu Spring