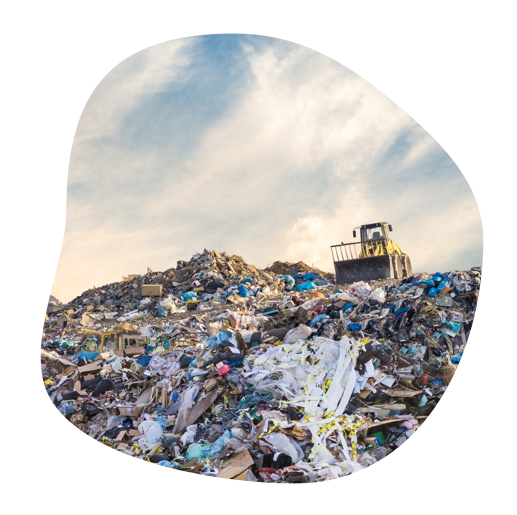 Paradigm shift
Plastics are indispensable in modern life. Many advances in medical technology and sustainable construction, and many products, from renewable energy to electronics, would not be possible without them. It is therefore hardly surprising that 8.3 billion metric tons of plastics were produced worldwide between 1950 and 2015. At the same time, today's consumer behavior and throwaway society are placing a massive burden on the planet. More than 40 percent of the plastics currently produced are used just once and then thrown away, ending up in landfills or in the environment. Fewer than 20 percent of all waste is recycled. One of the benefits of plastic, its durability, also makes it a long-term problem when discarded inappropriately.
"Plastic waste in the environment has become a global challenge. Solving it is both extremely complex and urgently needed," says Prof. Volker Sick from the University of Michigan, who specializes in the use of CO2 as a raw material. "In order to address this challenge and make a circular economy become reality, companies and every single one of us must completely rethink waste. Generating and dumping waste can no longer be considered appropriate."
1.3 billion
metric tons
of plastic waste could find its way into the environment by 2040 if it is not recycled.
Waste as a resource
This is associated with the concepts of value and prosperity. On the one hand, waste must be seen as an asset, a valuable resource. On the other hand, the currently most profitable production methods and products are not always the most sustainable. In short: A paradigm shift is needed.
The world must make a circular economy the guiding principle. This can only work if the economy acts in close cooperation across all sectors, with a tailwind from politics, as well as the awareness and conscious support of each individual. As the basis of modern life, plastics play a key role in this endeavor. And Covestro is a driving force.